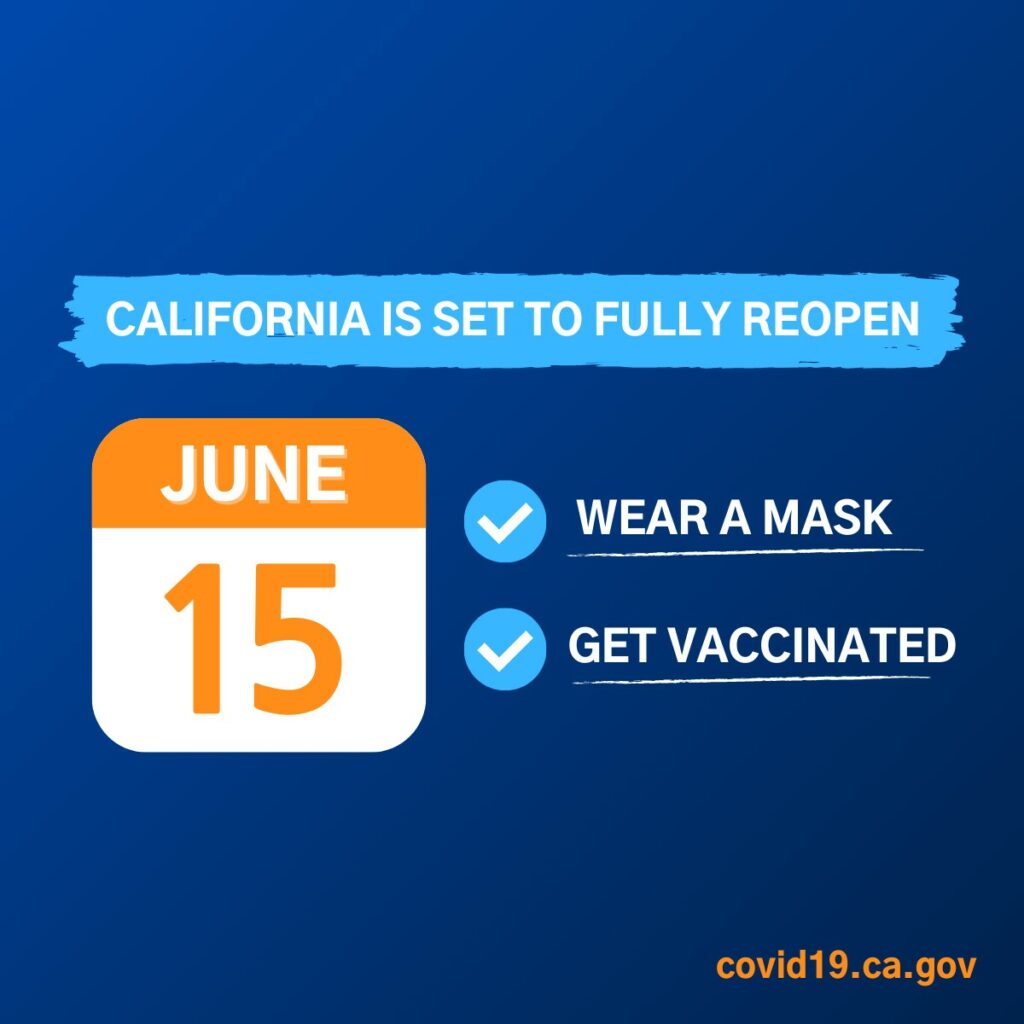 On June 15, California will fully open its economy if two criteria are met:
    If vaccine supply is sufficient for Californians 16 years and older who wish to be inoculated; and
    If hospitalization rates are stable and low
Everyday activities will be allowed, and businesses can open with common-sense risk reduction measures, including encouraging all Californians to get vaccinated and mandating masking, to prevent illness and promote health. The state will continue contact tracing and testing to detect cases early and contain spread of the virus. The entire state will move into this new phase as a whole. The state will monitor hospitalization rates, vaccine access and vaccine efficacy against variants, with the option to revisit the June 15 date if needed.
When California fully reopens the economy, the Blueprint for a Safer Economy will end. However, common-sense health measures such as masking will remain across the state. Testing or vaccination verification requirements will remain in relevant settings. For more information on the state's move beyond the Blueprint, click here.