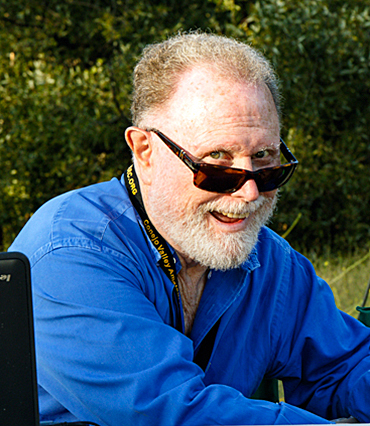 ACS member and past CVARC President Tim Wheeler-K6POI has passed away. For the last several years he has been living with increasing problems due to Parkinson's disease. He was 81.
ACS Area 2 Emergency Coordinator Zak Cohen-N6PK described Tim as a good friend and regular dinner companion who was knowledgeable and helpful in his role as an Assistant Emergency Coordinator. Tim is remembered by Norm Campbell-AB6ET as a friend, mentor, and "all around good guy" both in person and on the air. James Smith-KK6YAM recalled, "Tim was the first person I met when I joined the club. He saw I was new and came over and welcomed me." Wendy Joffe-WB6ADC, who attended the ham radio classes he taught remembered Tim's "kind smile and the twinkle in his eyes when he'd share a joke." 
Memorial plans have not been announced. Tim's family has created a tribute page on the Michael J. Fox Foundation website. Contributions in honor of Tim to the foundation's Parkinson's research would be welcome.